Recurring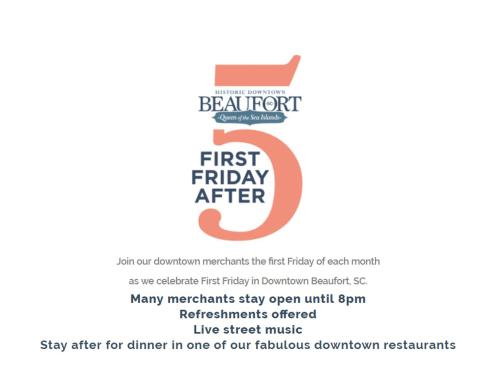 First Friday after 5
Every first Friday of the Month | 5pm-8pm
Bay Street

First Friday is a monthly event held in Historic Downtown Beaufort, SC where the community can experience all that downtown has to offer.
January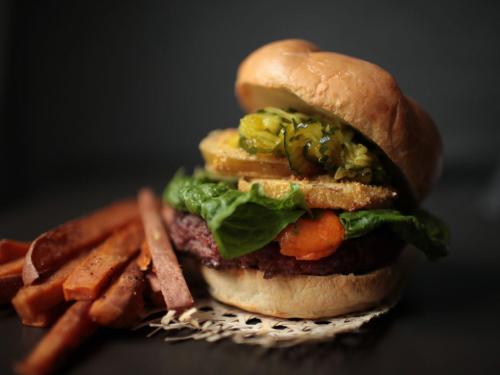 Beaufort Restaurant Week
January 10-20, 2019 | Locations Vary
Spanning 10 days, participating restaurants in Beaufort, Port Royal & the Sea Islands, will offer special price menus in celebration of Restaurant Week. Take this opportunity to discover new dining hot spots and re-visit a few of your favorites!
Participating Restaurants & Menus: http://bit.ly/2PC73Or (menus being updated, so if you're favorite place isn't listed, check back)
Notes Gala
January 11, 2019 | Tabby Place
The third annual gala event to benefit the
Boys & Girls Clubs of Northern Beaufort County .
Notes: An Evening of Musical Storytelling & Casual Conversation presents "The Sound of Sinatra with the Magic of Motown." Featuring Americas Got Talent 2011 Winner, Landau Eugene Murphy Jr.
February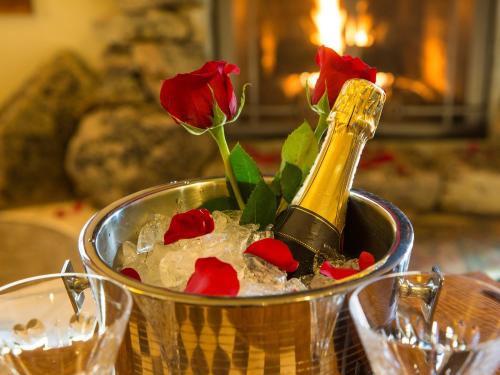 Valentine's Day

Celebrate Valentine's Day in a City that has been voted the Top Romantic Cities in the US! Reserve our Romance Package for your Valentine's Getaway and receive champagne and chocolates upon arrival. Our excellent front desk staff can also assist you in recommendation and setting reservations for dinner. This package is not exclusive to specific dates in February, so you can choose this package on any dates you may be choosing to celebrate!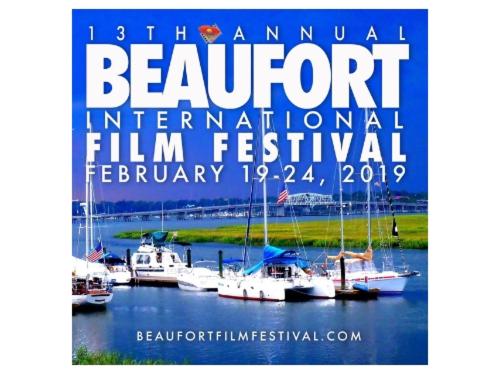 Beaufort International Film Festival
February 19-24, 2019 | Times Vary
Downtown Beaufort

The Beaufort International Film Festival is recognized by filmmakers as being in the Top 100 Best Reviewed Film Festivals in the world. The Film Festival takes place over the span of several days, where filmmakers and film lovers come together to watch the top picked films, ranging from short movies to animation and also long format documentaries. All the festivities, including the opening ceremony and awards take place within walking distance or a short drive from The Beaufort Inn.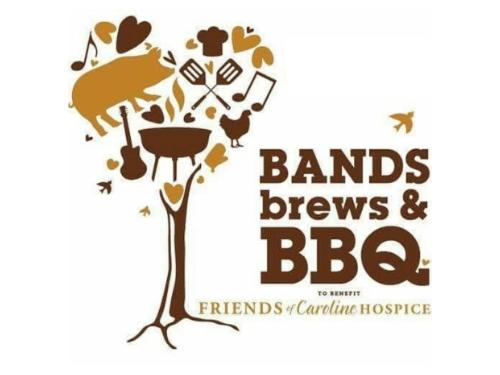 Annual Bands, Brews, and BBQ
February 22-23 | Paris Avenue, Port Royal
Enjoy two days of food, music and fun with wings, barbecue, craft beers, live music and kids' activities on Friday and Saturday, February 22nd & 23rd hosted by the Port of Port Royal.
The fun February event is also an official South Carolina Barbecue Association sanctioned event which always kicks off the 2019 statewide competitive BBQ seasonseason.
March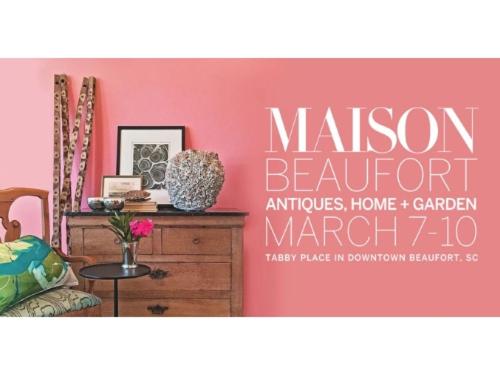 Maison Beaufort
March 7-10 | Tabby Place
Maison Beaufort is a four-day event held at The Beaufort Inn's Tabby Place in downtown Beaufort, South Carolina. The home furnishings show will showcase 20-30 carefully selected vendors offering a variety of items for the Home and Garden—a blend of antiques and art, vintage and one-of-a-kinds, lighting and furniture, linens, and garden accents.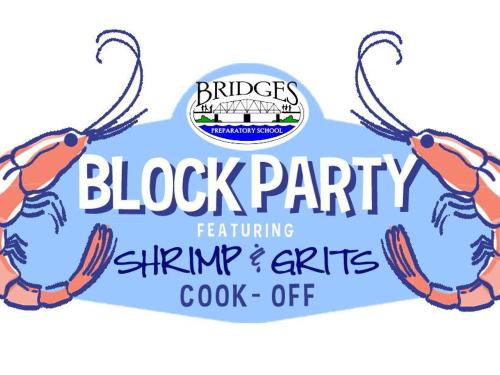 Bridges Block Party
March 9
Port Royal

Their street festival features a shrimp and grits cook-off held in Port Royal, SC on lovely Paris Avenue. Don't worry, if you aren't into shrimp and grits there will be plenty of food vendors with a wide array of menu items to enjoy. Don't fill up too fast, as they will have live music, a Kids Zone, unique arts and craft vendors and more! So grab your fork, bring your appetite and join us for a day filled with fun, food and adventure! (General admission is free.)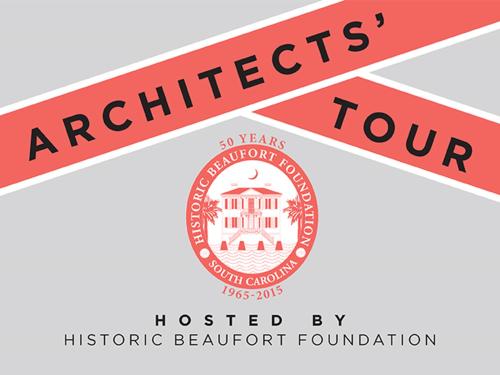 Architect's Tour
March 16, 2019

In a city reknown for historic architecture, this tour will celebrate the creative and distinctive contemporary architecture that interprets the Lowcountry and gives it a definite 21st century look. Join the Historic Beaufort Foundation in discovering beautiful architecture th
April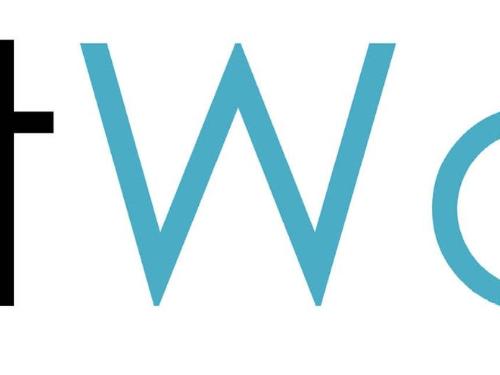 Spring Artwalk
April TBD (Typically the First Friday of the Month)
Historic Downtown Beaufort

Visit more than a dozen galleries in downtown Beaufort featuring varied styles and mediums of art for all tastes and desires. Refreshments will also be offered.
Atelier On Bay – 203 West Street, artsyletters – 811 Bay Street Suite 3, Beaufort Art Association – 913 Bay Street, BeaufortPics – 719 Bay Street, Beaufort River Glass – 812 Bay Street, Charles Street Gallery – 914 Charles Street, Indigo Gallery – 809 Bay Street, I. Pinckney Simons Gallery – 711 Bay Street, Longo Gallery – 103 Charles Street, LyBensons' Gallery and Studio – 211 Charles Street, Rhett Gallery – 901 Bay Street, Scout Southern Market – 709 Bay Street, Thibault Gallery – 815 Bay Street, Sea Island Center Gallery – 1106 Carteret Street, BASEcamp Gallery @ Beaufort Digital Corridor – 500 Carteret Street, and USCB Center for the Arts – 805 Carteret Street.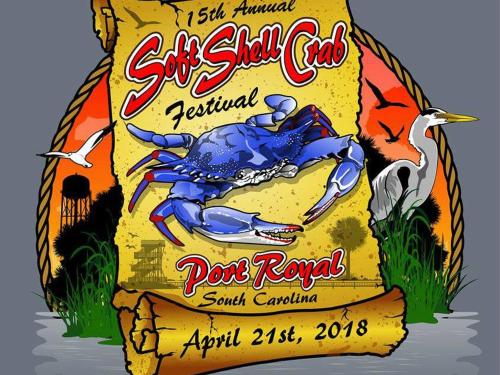 Softshell Crab Festival
April 20, 2019
Port Royal

Port Royal goes nuts over soft shell crabs and the Annual Soft Shell Crab Festival will be full of them (yes, crabs and nuts). The opportunity for soft shell crab is quick. It only comes once a year and the fun community festival offers a day of food and enjoyment, and a fantastic opportunity to savor one of our Lowcountry delicacies.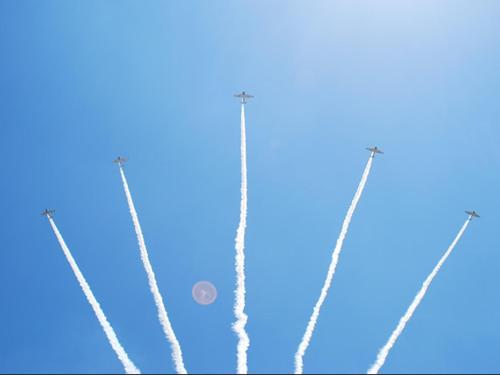 MCAS Air Show
April 27-28, 2019 | MCAS
MCAS Beaufort will host nearly 100,000 of its closest friends and neighbors at the MCAS Beaufort Air Show on 27 & 28 April 2019. The show will showcase aviation at its best with a demonstration by the United States Naval Flight Demonstration Team, the Blue Angels!
The show is open to the public. General admission is FREE and tickets are not required. Premium tickets will be available for purchase in a few short months!!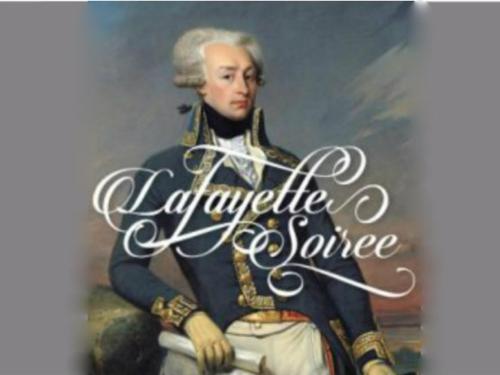 Lafayette Soiree
April TBD
A Historic Home in Downtown Beaufort

The Soiree commemorates the 1825 visit to Beaufort by Revolutionary War hero Marquis de Lafayette, who made a stop while on his farewell tour across America. Proceeds from the Lafayette Soiree will benefit the Historic Beaufort Foundation. The Historic Beaufort Foundation was chartered in 1965 with the mission to support the preservation, protection and presentation of sites and artifacts of historic, architectural and cultural interest throughout Beaufort County, South Carolina.
May
Taste of Beaufort
First Weekend in May
Henry C. Chambers Waterfront Park
Free Admission! The beautiful, Henry C. Chambers Waterfront Park will be the backdrop for A Taste of Beaufort – Music, Arts, and Seafood Festival produced by Main Street Beaufort, USA, and the Beaufort Regional Chamber of Commerce in downtown Beaufort.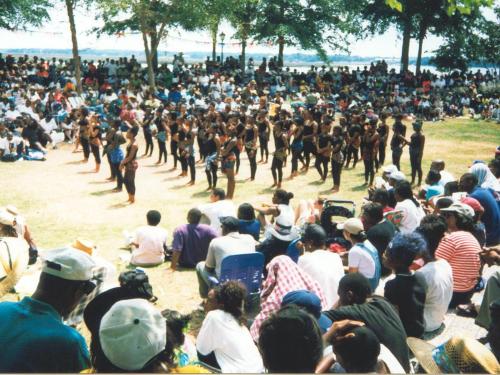 Gullah Festival
Memorial Day Weekend
Henry C. Chambers Waterfront Park
For over 30 years, the Original Gullah Festival has provided unique family-friendly cultural experiences for our local, national and international attendees of over 35,000 plus during the 3-day event. This celebration continues the tradition of honoring those who fought and paid the ultimate sacrifice to preserve the Union.
June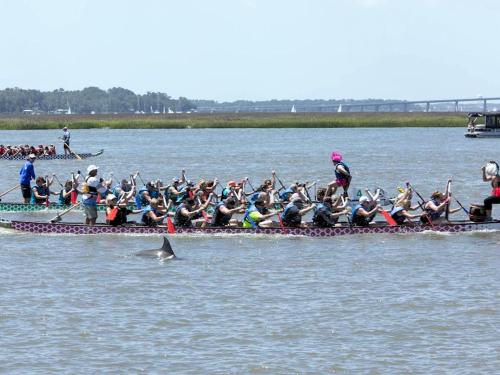 DragonBoat Beaufort Race Day
June 22, 2019 | Henry C. Chambers Waterfront Park
Mark your Calendars now, and start forming your friends and family in to a top notch dragonboat racing team. This event raises funds used by Dragonboat Beaufort to assist cancer patients who live, work or receive treatment in Beaufort County, South Carolina. This fun-filled day long event at Waterfront Park is enjoyed by participants and spectators alike. Dragonboat racing is over 2,000 years old and is one of the fastest growing sports enjoyed by all ages.
July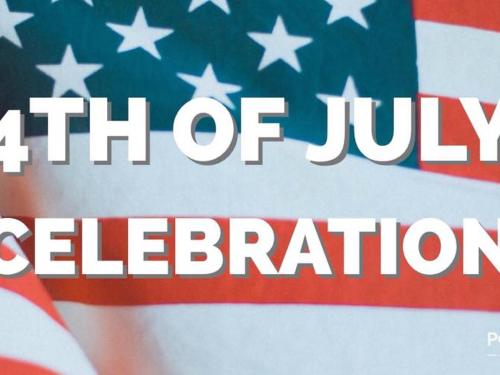 4th of July Celebration
July 4th | Time TBD
Port Royal Sands Beach

Port Royal. Independence Day is celebrated on July 4th in the Town of Port Royal with a fireworks display presented by the Town of Port Royal.Festivities will be held on Sands Beach and will commence at 5:00pm. Bring your beach chairs and bug spray and celebrate our birthday.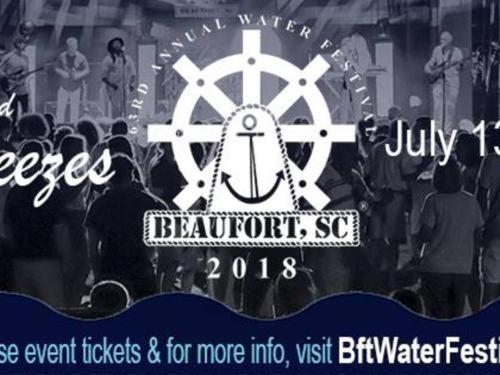 Beaufort Waterfestival
July 12-21, 2019 | Times Vary
Henry C. Chambers Waterfront Park
Once a year, in mid-summer, the sea island that holds Beaufort becomes a gigantic stage for one of the South's biggest outdoor events. Successful from its beginning, the Beaufort Water Festival has grown each year in importance and entertainment value, but is still worked as a community, non-profit project.
September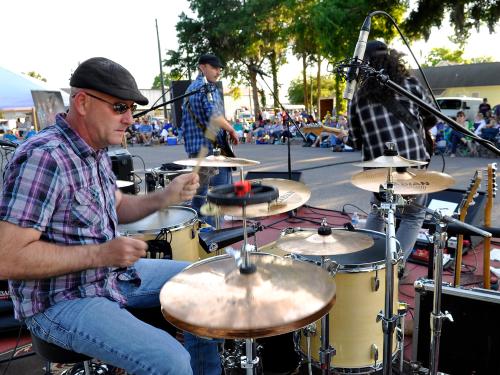 Street Music on Paris
Dates/Times TBD
Paris Avenue, Port Royal

Join in on these free live concerts on Paris Avenue. Bring a lawn chair and a cooler and enjoy relaxing in Port Royal's cool, coastal, and far from ordinary town.
October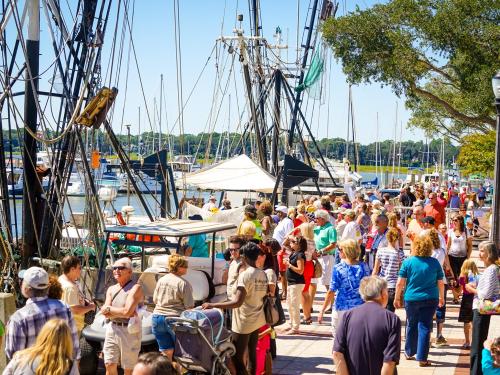 Beaufort Shrimp Festival
First Weekend in October
Henry C. Chambers Waterfront Park
Free Admission! The beautiful, Henry C. Chambers Waterfront Park will be the backdrop for The Beaufort Shrimp Festival produced by the Beaufort Regional Chamber of Commerce, in downtown Beaufort. Up to 15 local restaurants will be featuring their best shrimp dishes and competing for the Silver Cup award. Purchase tickets for $1 each and use them at food & beverage booths. Items usually cost 2-8 tickets. Don't forget to vote for your favorite restaurant in the People's Choice Award, compete in the Shrimp Heading or Shrimp Peeling (for children) competition, and
adopt a Shrimp in Sea Island Rotary's Charity Rubber Shrimp Race.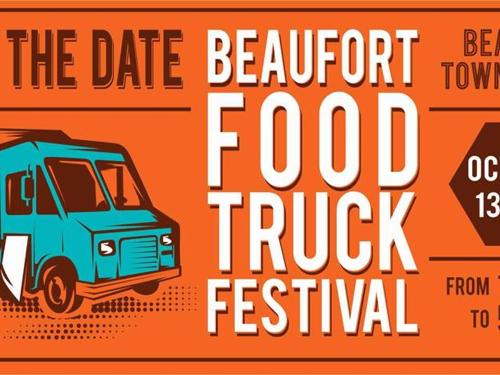 Beaufort Food Truck Festival
TBD
The Beaufort Food Truck Festival is a community event with tons of food vendors, live music, and games to benefit Jaycee Camp Hope. Jaycee Camp Hope is a statewide residential camp for citizens with intellectual disabilities. The camp has been supported by South Carolina Jaycees since 1969 and is located in Pendleton, SC near Clemson University.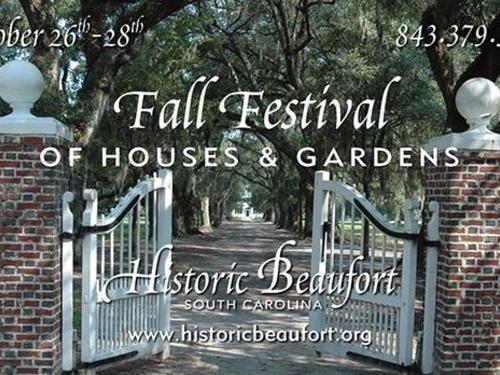 Fall Festival of Houses and Gardens
October 25-27, 2019
Historic Downtown Beaufort

During the Fall Festival of Houses and Gardens visitors are invited to explore Beaufort from a rare vantage point: a selection of private homes and gardens normally not open to the public welcomes visitors inside. The houses represent three centuries of Beaufort architecture for which the city is justly famous. These self—paced walking tours offer a distinctive opportunity to observe how contemporary lifestyles are lived within the framework of our unmatched architectural heritage.
Historic Beaufort Foundation is a non-profit organization charged with the mission to preserve, protect and restore buildings and sites of historic or architectural significance in Beaufort County.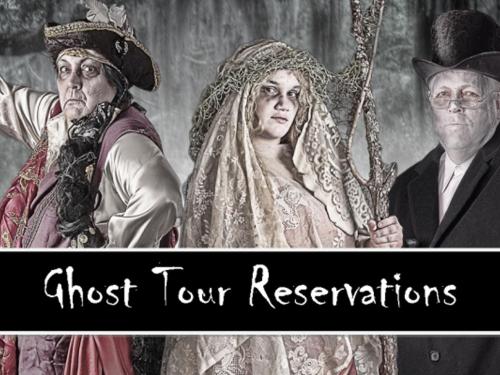 CAPA Ghost Tours
Dates/Time: TBD
Historic Downtown Beaufort

Take part in a walking tour or carriage tour throughout Historic Downtown Beaufort and hear the ghost tales and stories from the past.
November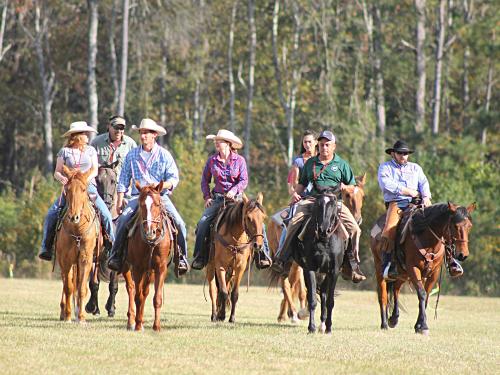 Lowcountry Fair with Historical Flair
November | Date/Time TBD

A fun-filled family event... featuring historical and cultural activities highlighting aspects of the unique culture and heritage of the SC Lowcountry and its historic underpinnings. The richness of our English, French, Native American, Scottish and Spanish heritage will be the focus of events, performances, and vendors featuring the arts, food, and activities characteristic of the countries of our ancestors, as well as some that are a uniquely American blend of them all.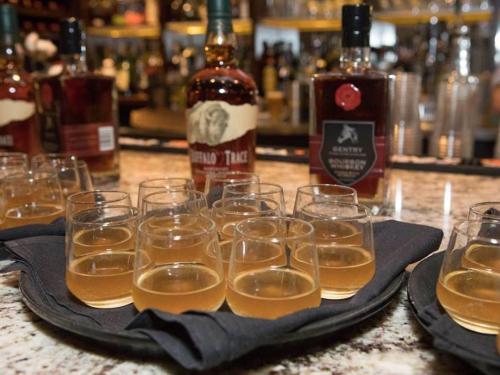 Bourban, Bubbles, and Brew
Date/Time TBD
Breakwater Restaurant

Bourbon, Bubbles & Brew at Breakwater Restaturant benefits the Beaufort Film Society and the 11th annual Beaufort International Film Festival. Area beverage distributors will be on hand to provide tastings of their premium bourbons, champagnes and craft beers. Hosted by Gary and Donna Lang and Beth Shaw, there will also be some culinary delights prepared as only Breakwater Restaurant could provide. Musical entertainment will be provided by the local Cluster Shucks band. This event sold out last year and the year before. Only 100 tickets are available so don't delay. A chance to win 2 All Events tickets to the 2017 Beaufort International Film Festival is included. One chance to win per ticket.
December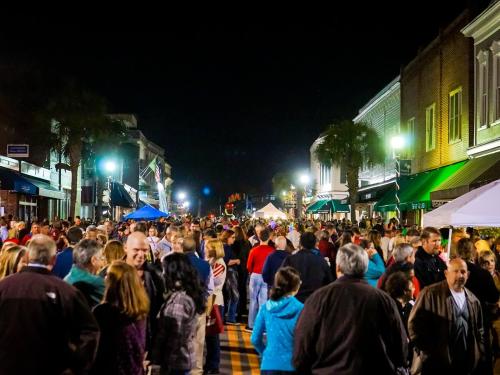 Night on the Town
First Friday in December
Historic Downtown Beaufort

Downtown businesses stay open late for your shopping pleasure and Bay Street is closed down to vehicular traffic to allow for everyone to enjoy walking along the street enjoying live music, performances, a Christmas Treet Lighting, and Santa!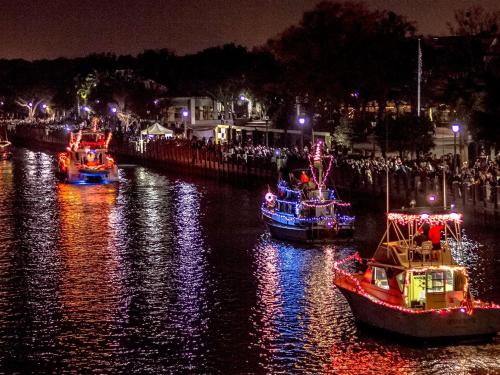 Light up the Night
First Saturday in December
Henry C. Chambers Waterfront Park

Join BEaufort Sail and Power Squadron and Main Street Beaufort, USA, as we celebrate another festive holiday season and the magical display of decorated boats ambling up the Beaufort River in the Light Up the Night Boat Parade at the Waterfront Park. Bring the family to watch the enchanted display of decorated boats with cookies and a cup of hot chocolate.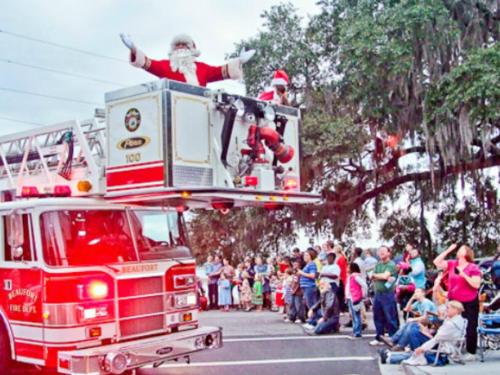 Beaufort Christmas Parade
First Sunday in December
Downtown Beaufort

Join in on the excitement of Christmas by bringing a lawn chair and enjoying a fun morning of floats, entertainment, and treats as local organizations and businesses creatively decorate trucks, trailers, and boats to parade throughout Downtown Beaufort.