Our Remarkable Beaufort, SC Hotel's Accommodations
Relax in the classic charm of the Victorian mansion or hideaway in one of our lovingly restored and historically significant cottages nestled throughout our own private city block. From traditionally appointed guest rooms to garden view suites and contemporary flats, The Beaufort Inn has the perfect accommodations for you located in the heart of one of South Carolina's oldest seaside towns. The Beaufort Inn has the charm of a B&B with the level of service and amenities found in a boutique hotel. No matter what type accommodation you choose, you are just steps away from all of the delights of our historic and welcoming town.
Appeared In
Southern Living Awards Beaufort #1 Best Small Town in the South
"Beaufort is more than a vacation spot or a photo op," writes novelist Cassandra King. "It's literally and figuratively halfway between Charleston, South Carolina, and Savannah, Georgia—not as grand as Charleston or as funky as Savannah but a homey, comfortable in between." (FYI, it's pronounced "BEW-fert.")
Coastal Living Magazine Names Beaufort, SC the Happiest Seaside Town

"Beaufort sits on Port Royal Island, in a verdant curve of the Intracoastal Waterway in the heart of the Sea Islands, as it has for a little more than 300 years (making it the second-oldest city in South Carolina). It is glorious strolling here; much of the architecture remains intact, thanks in large part to the Historic Beaufort Foundation (which puts on a stunning Fall Festival of Houses and Gardens every October)."
Nestled in the Charming Historic District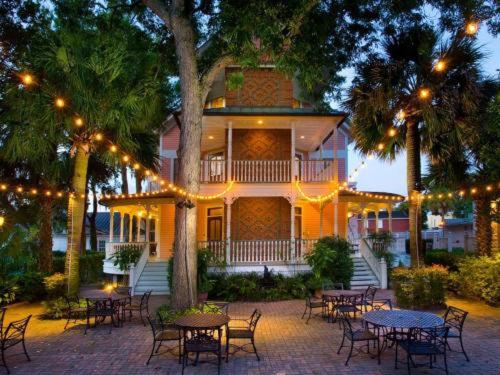 Enjoy significant history or simply grab a table and a glass of wine on any restaurant's porch for people and boat watching. In the evening, take a stroll along the picturesque waterfront park and behold sunsets that will ignite romance and inspire the senses.
Quaint Boutiques
Local Cuisine
Antebellum Homes
Walkable Historic "Old Point" Neighborhood
Horse Carriage Rides
Multicultural History
Church Tours
Historic Resting Places